Most of us feel that if we choose to be in a Serious Relationship, then we also choose turbulence in our lives, as payment for whatever level of intimacy our heart of hearts will desire.
So ask yourself why the Matchmaking industry as a whole, can't reach into a crowd of thousands of people and hand you just One Golden Love Partner that will last for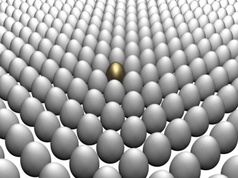 a Lifetime, satisfying your hunger for intimacy, understanding, great sex and peace in your relationship. So how can Love For a Lifetime clearly see what the others cannot? The Chinese have nearly eradicated divorce from their culture for hundreds of years with amazing success. It's a matching system that has truly stood the test of time. We, at Love For a Lifetime, cannot improve on the perfection of this system, but we have surpassed the quality of their results because of these major factors. We've removed the obvious control issues that the Chinese so commonly used and successfully replaced them with mutual attraction, sexual compatibility, peace in the relationship and intimacy between two hearts, and did so, using the same age old system. Think about it . . . all the goodies without the fighting, arguing and stress. No Personals, No Dating Services, No Other Matchmaking Services, nor will any Christian Matchmaking Services make these claims… they can't, but Love For Lifetime can!
This Chinese Astrology Compatibility is based upon Synergy, which means when the "right two people" connect, they bring out the best in each other withou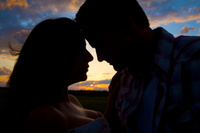 t even trying. Love For a Lifetime is more than just Chinese Astrology in matchmaking, with results that sound wonderful. Love for a Lifetime is Hope for those who have given up in more ways than one.
Whether understood, known, or believed, these natural forces perpetuated by astrology, strongly influence your character traits, attractions and outlook on life. Working within nature's timeless patterns, helps us find an ideal mate for you.
At Love for a Lifetime… there's NOTHING like it… and WE'RE DONE GUESSING!!